22.12.2022
my rep was **** on both of my orders and his customer service is GREAT! Good job ****! Hope to do another order after the holidays.
20.12.2022
I ordered 2x custom made darts shirt to promote the o.u.r dog foundation-saving death row charity I do lots of fundraising for. I have had such lovely feedback from the general public including gerwyn price and jonny clayton both whom loved them when I played in an exhibition last week. Am very pleased and would definitely order again!
17.12.2022
Fantastic. I was confused about two different addresses and wrote to you and you responded promptly. Thank you.
06.12.2022
Customer service was great, despite the time difference I always received a response in a timely manner.
28.11.2022
Service is five stars. I have been purchasing hockey jerseys from Owayo for a decade. They have given me ever reason to continue.
18.11.2022
The staff at Owayo have always been the best. Responding to any question or need right away. These jerseys are great, and hold up well over the years I have been ordering them. I have been ordering jerseys for 8 years and Owayo has never let me down. Thank you guys.
17.11.2022
They look great! Excellent system for ordering. Very streamlined process. The people helping me order always were clear and thorough with what I needed to do to revive my order. They got back to me in a timely manner as well.
09.11.2022
Jerseys are excellent and exactly what we were looking for, thank you!
08.11.2022
Great product. Made just how I wanted it. Very good service. Nice and helpful staff.
Interested in more feedback and evaluations?!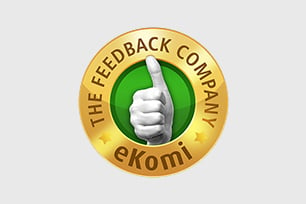 About eKomi
eKomi's goal is to track authentic customer reviews of various products. They offer a unique platform where consumers speak to one another based on personal experiences, and thus helping consumers identify reputable online businesses. We have been reviewed by eKomi since 2011 and have no influence on the ratings and feedback provided by our customers. Our customer feedback speaks for itself.